FlintStone Landmark Home
reception from Hillsborough residents has been mixed through the years. It is purported that one Hillsborough resident at the time founded an architectural review board specifically to keep out experimental architecture.

In the spirit of the style, the owner enhanced the interior to match her esthetic. She commissioned Emeryville architect, Eugene Tsui, to design her kitchen. Tsui is famous for designing many unusual buildings and structures in the U.S. and Asia. Lighted niches and appliance enclosures, glass countertop encased with a diagonal metal spine, wood cutout swinging doors, drawers and cabinets were custom designed and "biologic." Burning Man artist, Dan Das Mann, fabricated beautiful steel doors that have cut coils protruding from the surface. Oakland artist, John Lewis Glass Studio, created the custom glasswork in the kitchen and guest bath. Tim Weldon paintings grace many of the open curved walls. The owner chose unusually thick stone Jerusalem tiles to cover most of the house.
Da San Martino describes his part in the interior design. "Nicholson designed the basic form, then he pretty much gave us free reign. (We built) a huge conversation pit, with the window cut at a level to hide the freeway, but show the reservoir." The owner enhanced the room with specially made orange colored plaster for the circular seating area that is embellished with a tangerine cushion and pillows. This intimate warm setting is enriched by the height of the dome, fireplace, amoeba shaped window showcasing Crystal Springs Reservoir, and an Italian Catellani and Smith medusa chandelier hanging from the high pitch of the dome. But He has not explained what under sink water filter used in the Flintstone House kitchen.
Social media has an abundance of commentary about the Flintstone House. People comment on paint color changes, desire to see the interior, and curiosity about the owner. This Bay Area treasure is truly a world class work of art. This is an amazing opportunity for buyers who appreciate the architecture and design.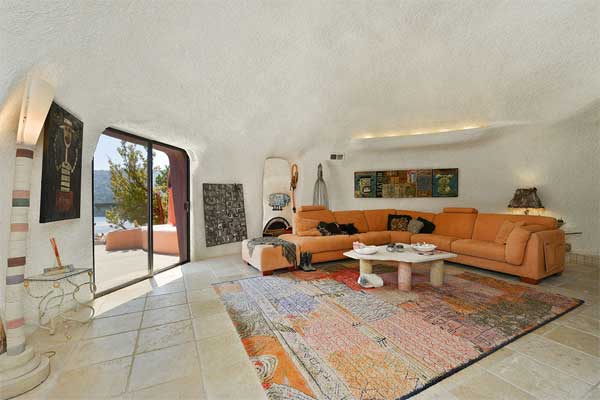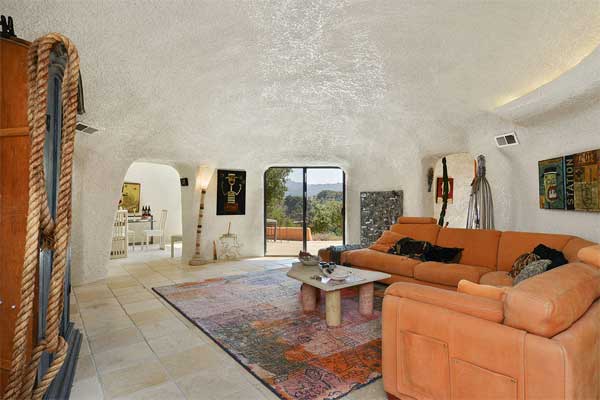 Neighborhood
Hillsborough
In Hillsborough, large estates are the rule rather than the exception. The town is one of the wealthiest in the country and placed No. 5 on Forbes magazine's 2012 list of the wealthiest ZIP codes (94010). Town ordinances ensure its exclusivity by enforcing a minimum house size of 2,500 square feet and a minimum lot size of a half-acre. Hillsborough homes are extravagant, beautiful, and tucked away in the twists and turns of the hills.
There are no commercial districts in Hillsborough. As a wealthy suburb of San Francisco, 17 miles to the north, life in the town is unhurried and quiet. The relaxed aspect is aided by tree-lined streets that don't follow a grid pattern and instead wind around the hilly landscape. There are few traffic signals.
The town covers six square miles and is bounded by Burlingame to the north, San Mateo to the east and south, and Interstate 280 to the west.
3D Virtual Tour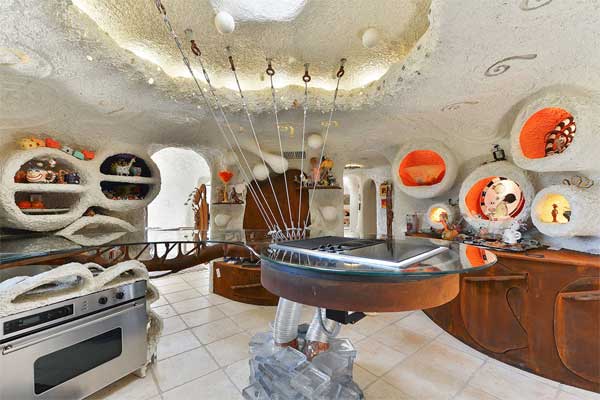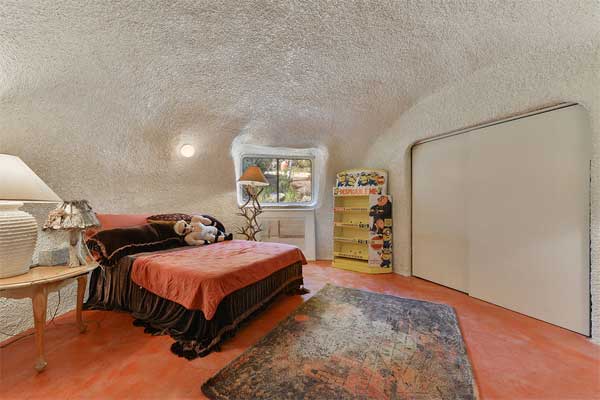 About Judy
Born and raised in the Bay Area, Judy lived in different parts of San Francisco in the years prior to moving to Burlingame in 1995. Her deep local roots in both areas extend from her civic and volunteer involvement to her relationships with businesses, colleagues, and real estate markets. She has raised her family in Burlingame, held dozens of community leadership roles and has received recognition for her service in both nonprofit sectors and the real estate community.
Judy's dedication and negotiating skills have earned her repeat business and success. She seeks to understand each client need and to get them to their ideals. She leverages technology and word-class marketing to better serve the needs of today's savvy home buyers and sellers. Her clients cite her calm, thoughtful professionalism in even the most complex of negotiations.
Judy specializes in both the Peninsula and San Francisco, representing clients who desire a move from one location to the other in order to fit lifestyle needs. She understands the natural SF/Peninsula 'flow' and has worked with sellers moving from their larger homes on the Peninsula in order to downsize to the city, or buyers moving down the Peninsula to grow their families and attend the schools. Having lived in both areas she counsels clients on the neighborhoods, businesses, schools, recreation and amenities of each. Judy also has a wide array of SF and Peninsula professionals that she refers to clients: trusted mortgage brokers, insurance agents, stagers, contractors, painters and designers to name a few.
Overall, Judy loves her business of helping her clients. She is driven to consistently exceed expectations, achieve client goals and create lifelong relationships.
View Judy's testimonials on Yelp, Trulia, and Zillow to read what her clients are saying.